… and now I have many, many thoughts about the instructions on my new garden hose.
Every kid who grew up in suburbia drank from a hose. None of us died from it. You know why? Because not even the dumb kid who lived on the corner wrapped his lips around the nozzle of the hose and THEN turned on the hose. That's a good way to swallow your weight in earwigs and spiders. And, yanno, drown. Even he knew enough to turn the hose on and let it get cold before drinking. The whole point of drinking out of the hose was because you were parched from too many "Duck, Duck, Goose" rounds, or chasing a wayward basketball down the street, or trying to keep the dumb kid out of kissing range. Besides, nobody's mom would let the entirety of the neighborhood children troop into their house and leave behind the pervasive aroma of Eau du Sweaty Kid and a zillion dirty glasses.
Why? Just why?
The only reason I can fathom being tempted to blast water into an electrical outlet is if there is a wasp nest in there. But everyone knows the better way is to get your kid sister to poke at it with a stick.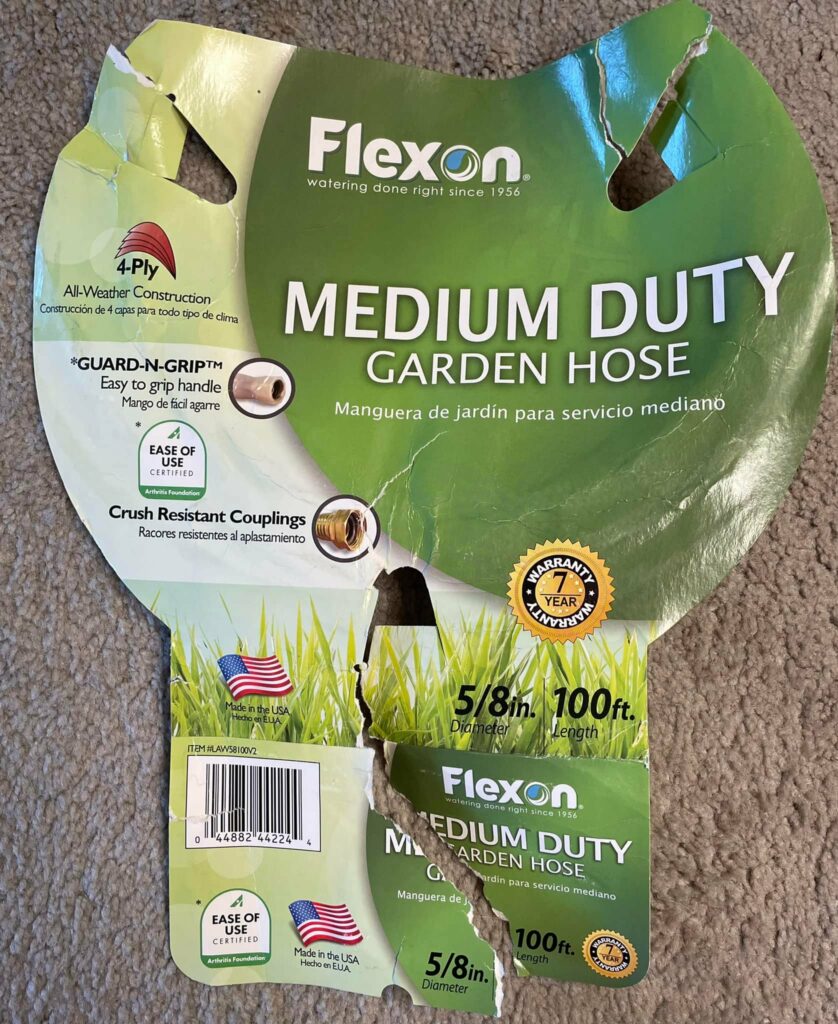 I see nothing on here that specifies the actual use of this hose. Is it for my medium duties? My crush resistant couplings? My all-weather construction?
But it brings up another question.
Again, I don't want to pick on dumb kids, but who would go off and leave a hose building up pressure until it looks like Veruca Salt in WonkaLand?

We've been over this, Mr Hose Instructions. *stamps foot impatiently like Veruca Salt* It doesn't matter if anything has made a home inside the hose because the minute water blasts outta there into someone's face or an electrical outlet, they and all their itsy bitsy furniture and appliances will blast out too.
Where's the warning about getting spider furniture strewn all over your lawn? Hmm?