I'll be forever grateful to the ladies comprising the very first book club who read BANANA BAMBOOZLE. Insightful discussion, kind comments, enthusiasm … everything an author might want!
The ringleader asked the group about their secret addictions, starting with me, but I couldn't think of any. Perhaps it was the word 'secret' that  threw me. But as each woman answered, I'd pipe up, "Oh, I do that!" … "Oh, I do that too!" … "And that!"
I won the coveted Most Messed Up trophy. Very proud day, indeed.
Look how cute they are! I think everyone was sitting because that was AFTER we bamboozled.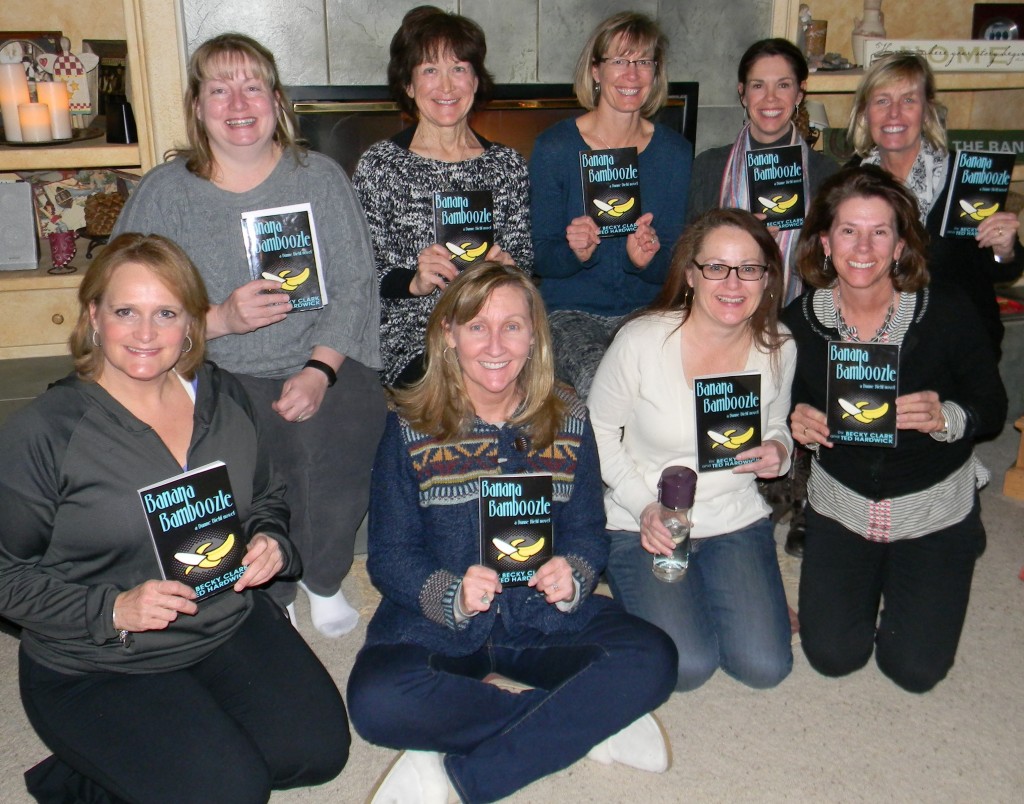 Here's hoping your book club is equally fantabulous!